Education
NWTS Education has moved to online based sessions
Virtual Outreach Education
We arrange Outreach Education for our DGHs once a year. Please see the Outreach tab for the date arranged for your hospital, or contact Nicola Longden to arrange.
Please follow the links below to book a place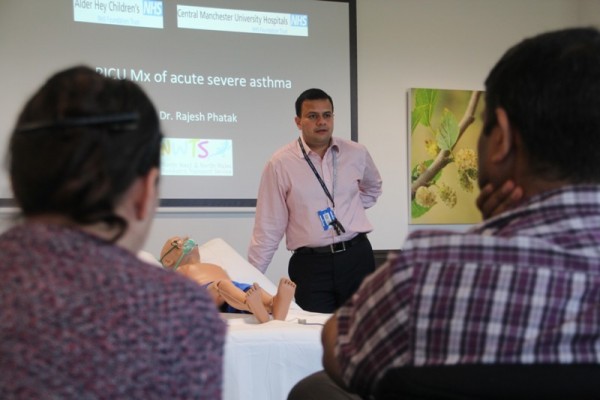 One of the primary roles of NWTS is to improve education across the North West and North Wales regions relating to the management of the critically ill or injured child.
NWTS, alongside the clinical team, has an education team. This comprises of:
Clinical Nurse Specialists: Nicola Longden and Katie Higgins
Transport Sisters: Mica Davey, Emma Roach and Sophie Graves
Consultants: Dr Kate Parkins, Dr Kathryn Wood, Dr Simon Davies
Admin support: Sam Minton and Daniel McGrath
We also have a fully-equipped Education Facility at our base in Birchwood Park, Warrington, where we deliver a variety of Education events.